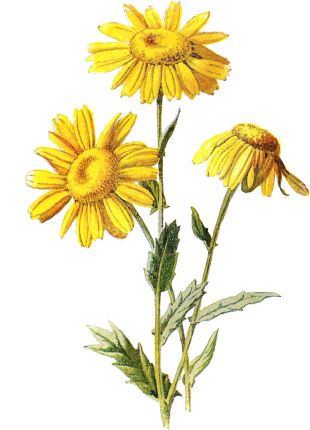 Team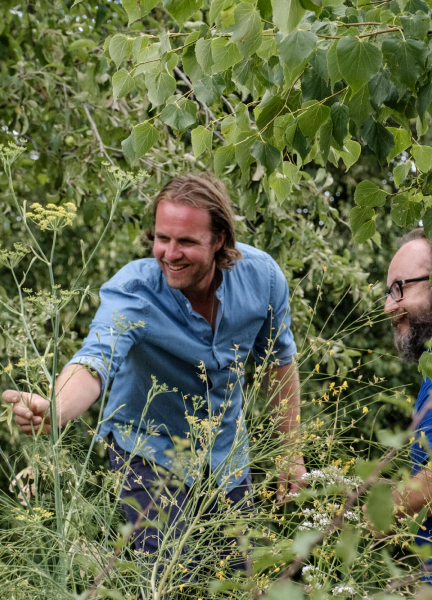 Jon Davies
With over 15 years experience as a gardener and designer Jon is passionate about connecting people and nature for an optimistic, green future.

He is an RHS Gold Award Winning designer and his team were presented with the prestigious Best Garden For A Changing World medal in 2017.

He works on domestic and public space design with his design partner Steve Williams at London Glades Ltd and enjoys gardening with his growing team in and around London.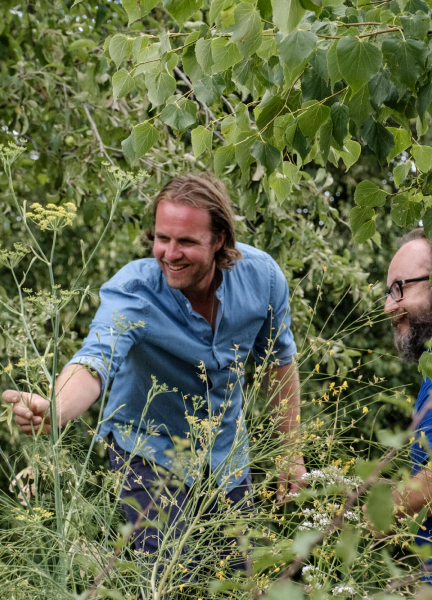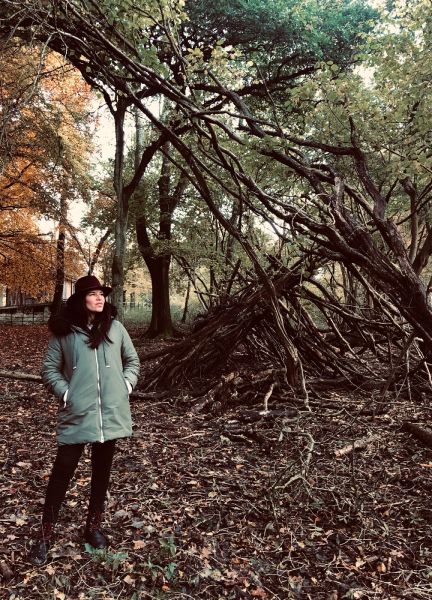 Natasha Davies
As Co-director of Gold & Wild Natasha brings her background in media and the creative arts to offer a unique perspective within the gardening industry.

Balancing an eye for the finer details with creative vision and a genuine commitment for business integrity Natasha is passionate about creating a conscious nature centred practice that supports positive relationships for both our growing team and clientele.

Jon & Natasha are husband and wife co directors of Gold & Wild and welcome a family feel to the Gold and Wild team!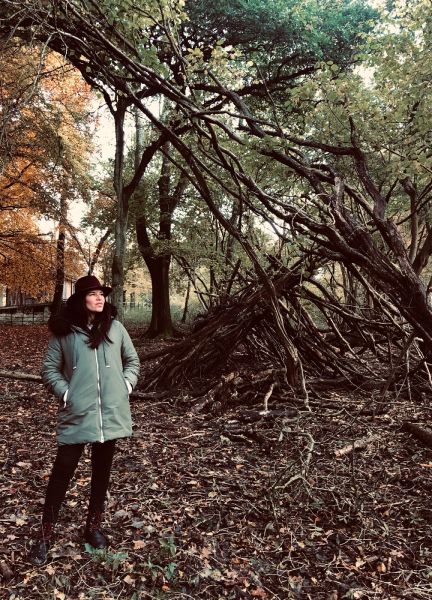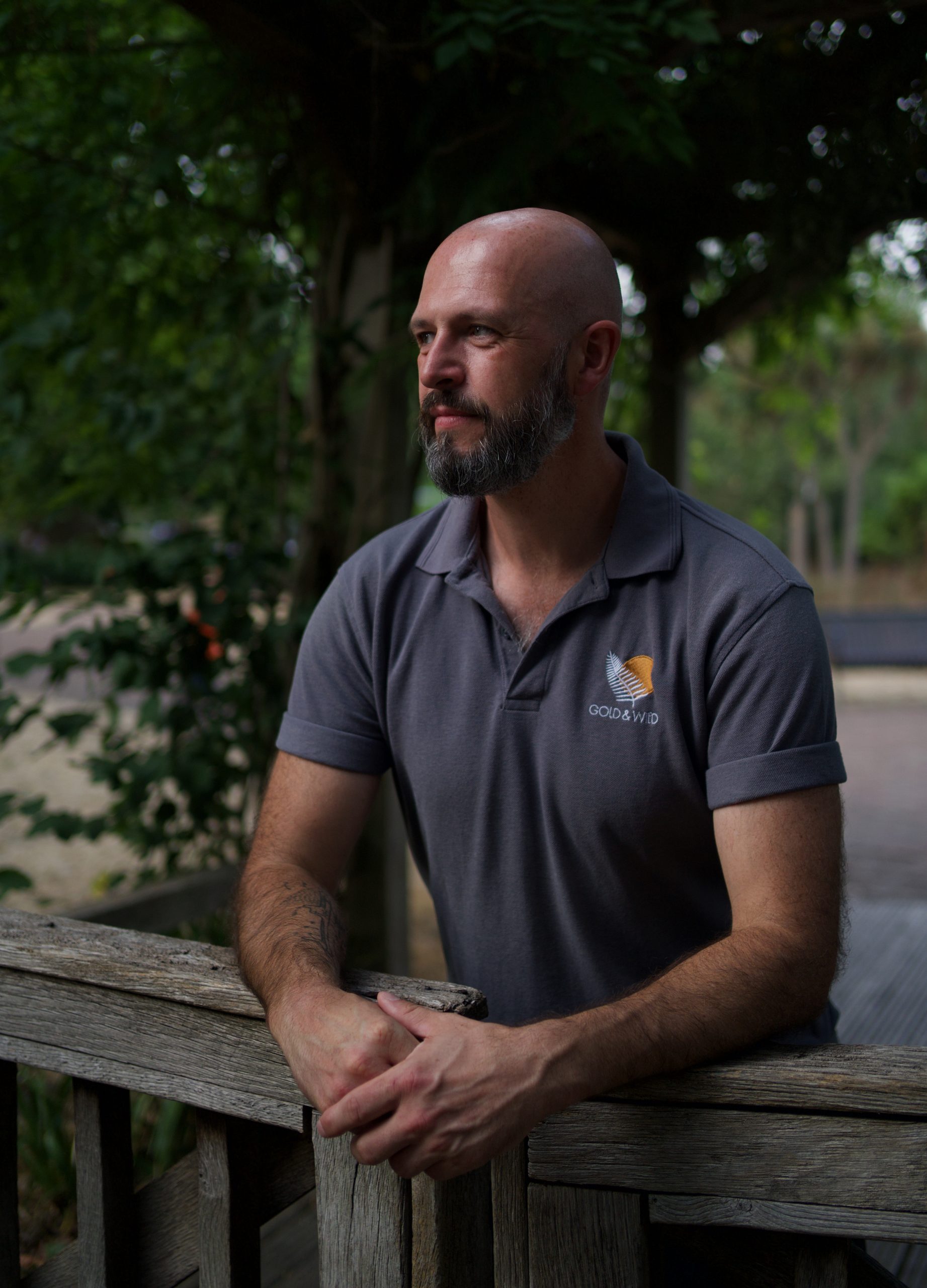 Alexis Baddeley
Creative Studio Manager

With a varied background in landscaping, the arts, and the ecological charity sector, Alexis has combined these skills to forge a career in horticulture. Trained in the Royal Parks Apprenticeship scheme at London's Regent's Park, he gained distinctions in his RHS qualifications and won several awards, most notably the George Cooke Award for best apprentice in his cohort.

With strong horticultural knowledge, passion for ecology, and a refined design aesthetic, Alexis creates and maintains beautiful, healthy, biodiverse gardens. Regenerating urban spaces and providing habitat for wildlife are key motivations, and Alexis brings this ethos and expertise to every project he undertakes for Gold & Wild.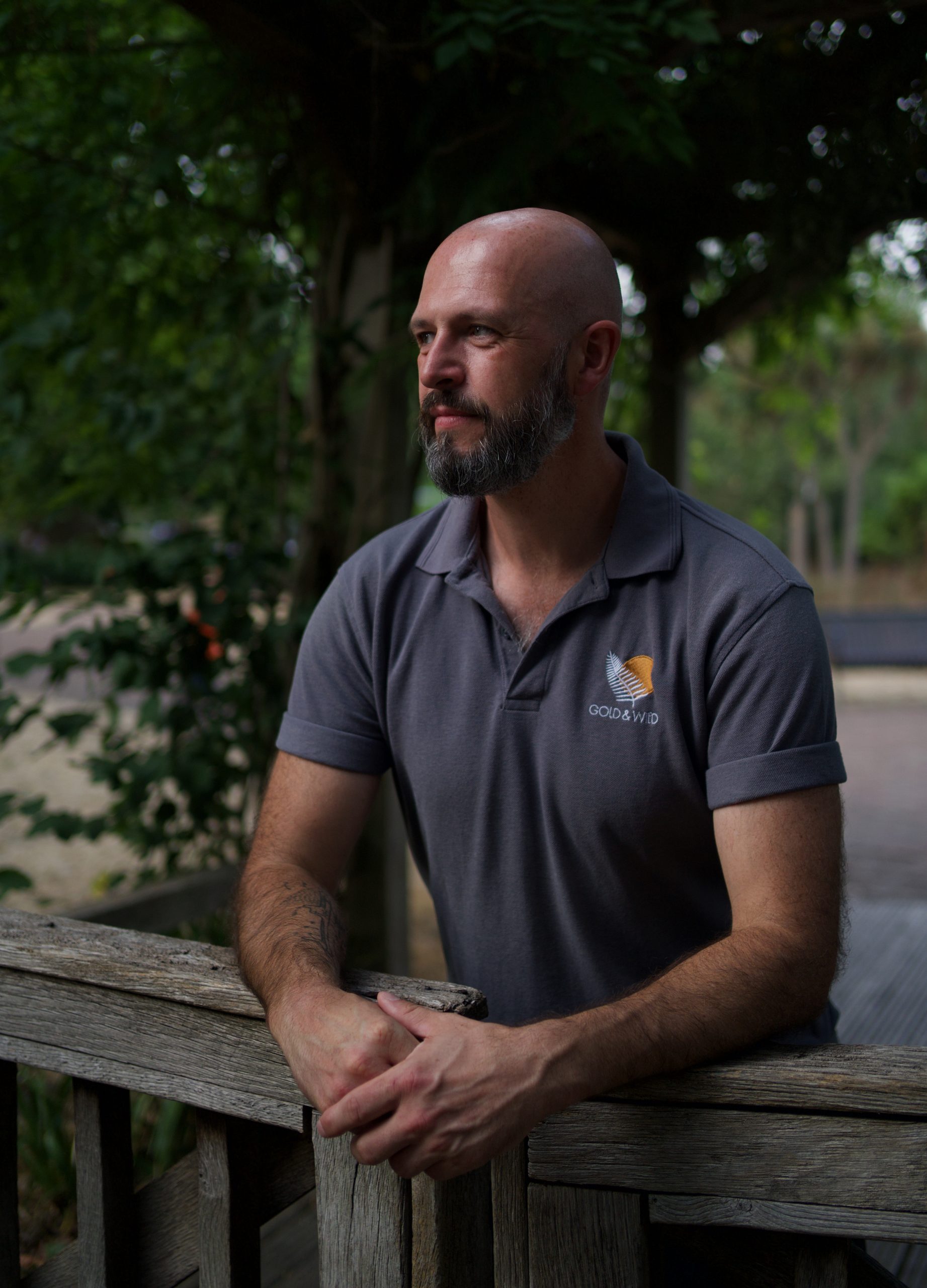 Installations Team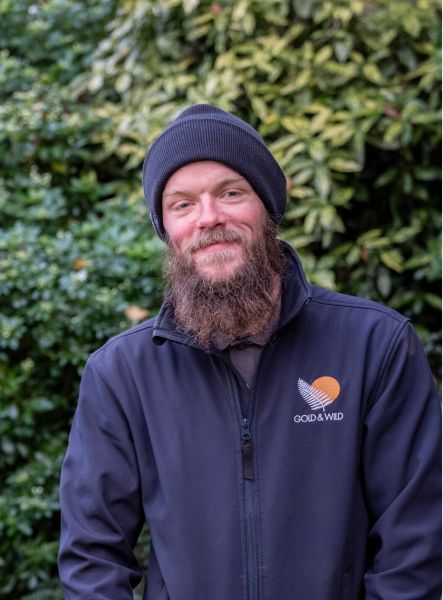 Chris Wrangle
Chris has been working alongside Jon for a long time and has supported the business growth from strength to strength. With a background in illustration and joinery, Chris' craftsmanship, passion for nature and his eye for landscape detail.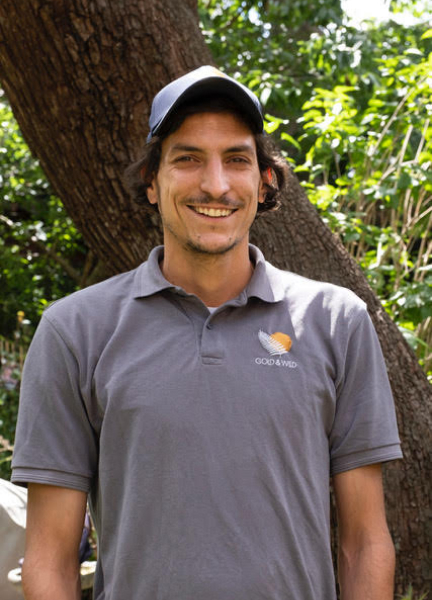 Andrea Girolamo
Andrea's family own an Olive farm in Italy and farming and working with the land runs deep in his blood. With a background also in high end restaurant management Andrea understands what it takes to deliver quality from the heart. He loves plants and creating the perfect conditions for them to thrive in the gardens, and has a strong sense of pride on delivering beautiful, healthy spaces. He's been an integral member of the G&W installation team now for 5 plus years and is currently training RHS level 2 Horticulture.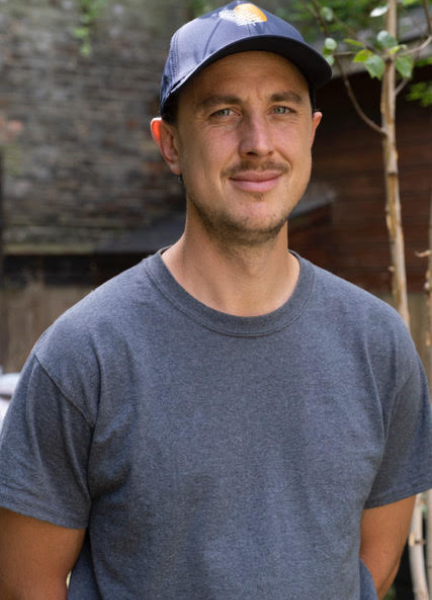 Chris Keenan
Chris K's background is in music management and with a life long love for the outdoors, ecology and gardening he has found himself quickly at home in the G&W installation team. The landscaping industry gives Chris plenty of opportunities to flex his creativity with both artistic expression and problem solving with an optimistic energy that is contagious. He is currently training in RHS level 2 Horticulture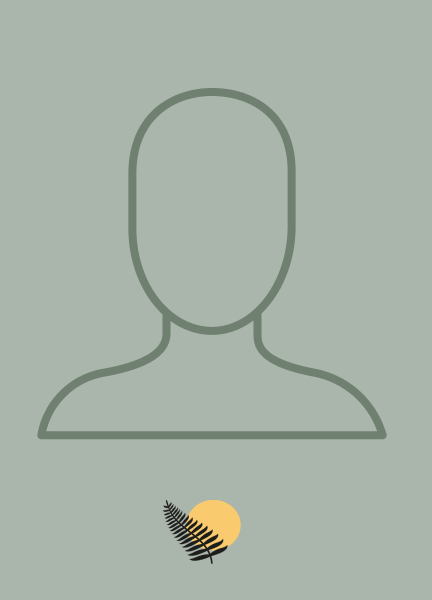 Sam Harding
Sam's Grandmother taught and inspired his love for gardening and wildlife from the age of 3. He attended Writtle College and won award for 'Most Outstanding Student on Level 2 Horticulture Course'. With 15+ Years experience across a range of sectors from maintenance, landscaping and Nursery growing Sam applies horticultural & scientific knowledge, along with an artistic eye and creative approach to make and shape outdoor spaces. He celebrates self sufficiency, sustainability and positive nature connection in every project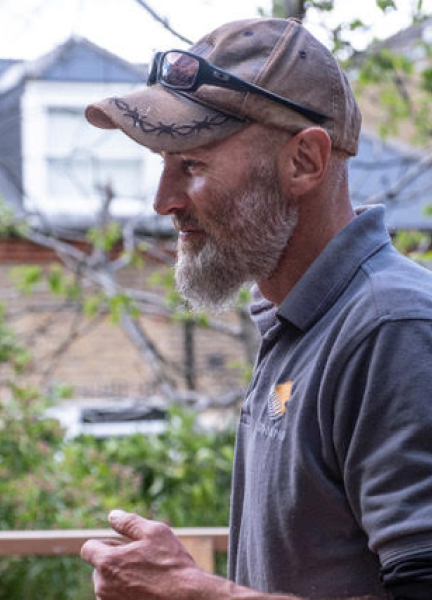 Steven Ennis
Steve has a wealth of experience integral to the hard landscaping team with over 10 years of private residential landscaping, a further 6 years of full internal refurbishment and 3 years working for the Royal parks. He has a conscientious, attentive approach which clients love and a passion for the quality details of any installation.
He loves to transform spaces from unloved to life affirming and always brings good vibes to each project
Maintenance Team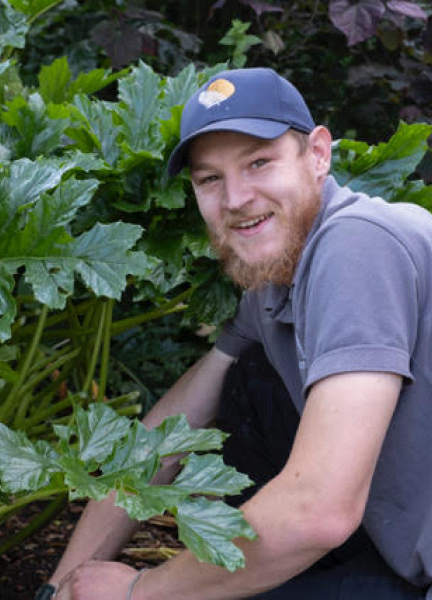 Alex Wollard
Alex gave up the corporate world for greener climes and joined the G&W gang with a commitment to nurture his love for gardening towards specialist expertise. He is a sensitive, heart-centred gardener, passionate about naturalistic approaches and a light touch. Alex is currently training in RHS Level 2 Horticulture



Eden Gillsenen
Eden's background in performing arts offers a gentle, creative approach to gardening while still being keen to hone the practicalities. He is an excellent support to the finer tuning in the gardens with a solid foundation in traditional gardening practice and an all round wonderful guy to work side by side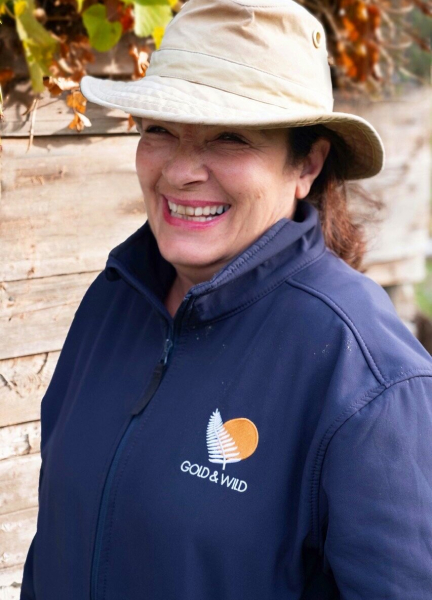 Tina Mulla-Ali
Tina has an excellent range of qualifications and experience in the industry and was "student of the year" at Capel Manor where she both trained and worked. Her passion is for sustainable gardening practices and growing fruit and vegetables organically, both personally and for the G&W community. She is committed to the highest level of gardening and enjoys the finer tuning and details required to get there. Her knowledge and enthusiasm is shared by our younger gardeners who she nurtures from budding to bountiful!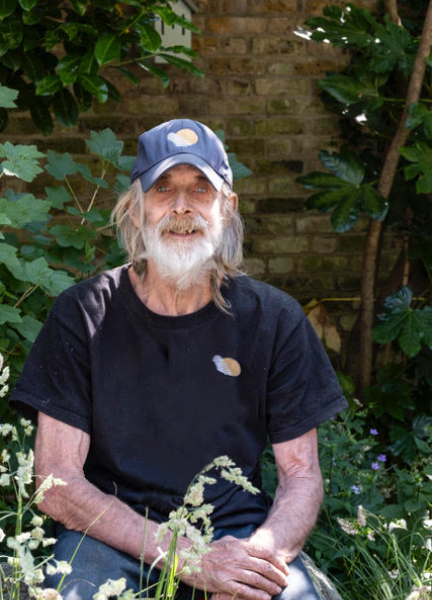 Neville Loades
Nev's is poppa to the maintenance team with over 45 years in the industry. He's a wealth of knowledge and experience with a passion for balancing traditional horticulture with the more naturalistic approach of G&W. He's a force of nature himself, hardworking and fully committed to the best outcome for the individual garden he tends. Long before the norm Nev was committed to organic principles and is dedicated to sustainable practice within all of our outdoor spaces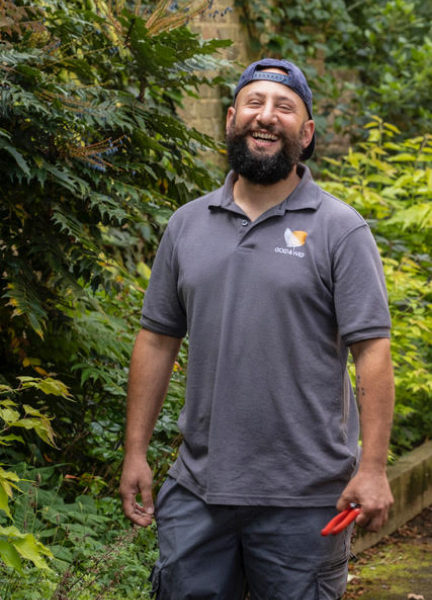 Alexander Antonion
Alex A's passion for the natural world stems from a young age of wildlife exploration and a fascination with plants. Seeing gardening as a therapy, and with an ethos of "Nature is everything, " Alex' purpose is to inspire others to share the soulful benefits of nature connection and bio diversity building. He has built a wealth of experience over the years and is qualified as a professional gardener level 2 at Capel Manor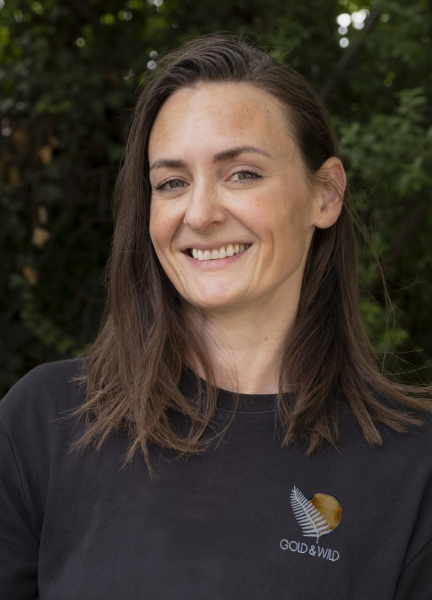 Laura Hogg
Laura is a trained garden designer who shares the G&W ethos of nature centred garden creations with a light touch, environmentally conscious approach. Working alongside the gardening team Laura has developed her skills as a fantastic gardener in her own right and is now a vital team player, helping offer a designer's eye to our gardens and gaining a deep understanding of the fundamental techniques required for planning better outdoor spaces from an after-care point of view